Boxer Showered with Roses
As some of you may know, California Senator
Barbara Boxer
was given 4,500 roses today.
Kos
linked a
pic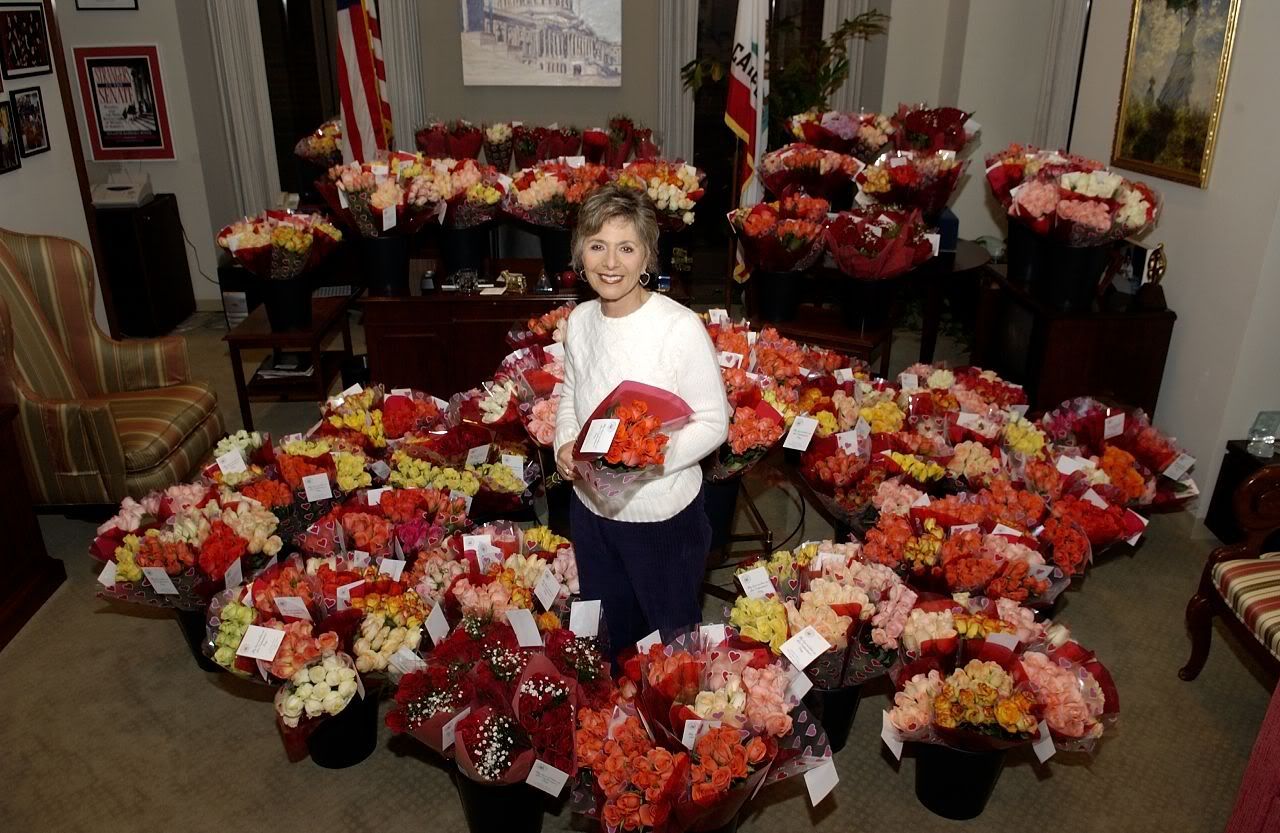 Boxer
writes
Let's especially remember our brave men and women in uniform serving overseas on this holiday who won't be spending Valentine's Day at home. Thanks to your generosity, our wounded soldiers recovering at Bethesda Naval Hospital and Walter Reed Army Medical Center will also be able to enjoy your thoughtful gift -- we sent the roses there this afternoon.

We've got a lot of work ahead of us. But every once in a while it's nice to stop and smell the roses. Thanks again for such a warm and generous gift.
I know that no one really likes blackmail or stupid heart day, but I wanted to pass this along.